Current News

Stay tuned to this page for the latest Hydromantis news, events, product updates
and important links related to wastewater and hydraulic engineering.
---
April 2013
| | |
| --- | --- |
| Hydromantis is pleased to announce our participation with the Black & Veatch/AECOM team for Water Environment Research Foundation's (WERF) Energy Production and Efficiency Program. The subject of this research is to support net energy neutrality at wastewater facilities and will leverage the advanced capabilities of GPS-X, including our recently released Carbon Footprint modelling tool. | |
| --- | |
| Hydromantis is pleased to announce our collaboration with the University of Toronto under a Natural Sciences and Engineering Research Council of Canada (NSERC) grant awarded for "Expanding the ability to anaerobically digest pulp and paper mill waste".  Hydromantis is committed to supporting research efforts focused on expanding and optimizing the treatment processes for both municipal and industrial waste. | |
---
March 2013
Publication

Rajeev Goel, VP of Technology, is the co-author of a recent paper in the Water Science and Technology journal:

M. Terashima, M. Iwasaki, H. Yasui, R. Goel, K. Suto and C. Inoue (2013) Tracer experiment and RTD analysis of DAF separator with bar-type baffles, Water Science & Technology, Vol 67, No 5, pp 942-947
---
February 2013
Hydromantis and OCWA to Offer Advanced Water and Wastewater Treatment Plant Simulation Technologies

HAMILTON, February 14, 2013– Hydromantis Environmental Software Solutions, Inc. (Hydromantis) and the Ontario Clean Water Agency (OCWA) announced today that they have entered into a Memorandum of Understanding ("MOU") to enhance water and wastewater treatment plant operations and operator training through the advancement of leading-edge simulation based technologies and services.

Based on Hydromantis flagship products, GPS-X™ and SimuWorks™, Hydromantis and OCWA are creating opportunities for real-time simulator integration with supervisory control and data acquisition systems (SCADA) for decision making support and leading-edge water treatment simulators.

"OCWA is the largest operator of water and wastewater facilities in the province and our promotion of leading edge technology is fundamental to our drive for operational excellence," said OCWA President and CEO Jane Pagel. "Hydromantis simulation technology is already presenting our staff with an unparalleled operator training environment and the implementation of real-time links between GPS-X™ and operator control systems will provide forward looking, actionable data for improved decision making support," she added.

"Hydromantis was the first company in the world to commercialize wastewater treatment plant simulation technology and we are unique in our ability to combine specialized wastewater treatment consulting and advanced simulation technology," said Robert Beres, Hydromantis Chair and Managing Director. "Both OCWA and Hydromantis are well known as innovators in the water and wastewater industry and this partnership makes perfect sense as we look to introduce auto-calibration and continuous simulation engines into treatment plant information systems."

About OCWA
The Ontario Clean Water Agency (OCWA) provides environmentally responsible and cost-effective water and wastewater services to municipalities, institutions, industry and First Nations. Established as a provincial crown agency in 1993, OCWA operations, engineering, and technical services provide clean water expertise to communities and businesses all across Ontario. www.ocwa.com

About Hydromantis
Hydromantis Environmental Software Solutions, Inc., traces its roots back over 27 years as the global pioneer in the development of water and wastewater simulation technology. Based in Hamilton, Ontario, Canada, Hydromantis offers specialized consulting services for treatment plant design and optimization and is the developer and owner of the industry's most advanced dynamic process simulation software including: GPS-X™, SimuWorks™, Toxchem™, CapdetWorks™ and WatPro™.

For more information please contact:
Darren Richarz, Vice-President Sales and Marketing
Hydromantis Environmental Software Solutions, Inc.
Tel. 905.522.0012 ex.205 Email: richarz@hydromantis.com
www.hydromantis.com

Nick Reid, Vice-President, Strategic Partnerships, OCWA
Tel: 416.775.0545 or Email: nreid@ocwa.com
www.ocwa.com

---
December 2012
GPS-X Version 6.2 Released
Hydromantis's new release of GPS-X™, 6.2, features a struvite precipitation reactor, open basin HPO object, and plant wide mass balance tables.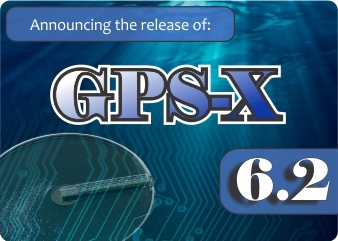 View the press release.
Email info@hydromantis.com for upgrade support.
---
September 2012
Hydromantis develops a high purity oxygen (HPO) module in partnership with Praxair, Inc.

The Praxair display at WEFTEC will feature the use of High Purity Oxygen (HPO) systems that incorporate oxygen into processing systems and will include a new software module demonstration that helps determine the impact of using HPO systems in place of air-based systems to meet wastewater treatment process requirements. The HPO module is included with the latest version of Toxchem™.

Click here for the press release.

---

Hydromantis and The City of Hamilton to demonstrate an advanced wastewater treatment plant operator training and development platform at WEFTEC 2012 in New Orleans.

Click here for the press release.

---
| | |
| --- | --- |
| | Come see us - Booth #2645 |
The following Hydromantis experts will be a part of WEFTEC 2012.
Oliver Schraa,
President

Rajeev Goel,
VP of Technology

Spencer Snowling,
VP of Business &
Product Development

Hank Andres,
Senior Process
Engineer

Hugh Monteith,
Senior Consultant

Darren Richarz,
VP of Sales & Marketing
W102: Sustainable Aeration Practice
Saturday, September 29, 2012, 8:30 AM - 5:00 PM
Room 345
Speakers:
Diego Rosso, University of California, Irvine
Michael Stenstrom, Unversity of California, Los Angeles
Jochen Henkel, Colorado School of Mines
Don Howard, City of Greensboro
Joe Rohrbacher, Hazen and Sawyer, P.C.
Spencer Snowling, Hydromantis ESS, Inc.
Oliver Schraa, Hydromantis ESS, Inc.
Lory Larson, Southern California Edison
TS013: A Model for Improved Operations
Monday, October 1, 2012, 1:30 PM - 3:00 PM
Room 355
Alt 1 SimuWorks: A Cost-Effective Model-Based Wastewater Treatment Plant "Flight Simulator" and Training Tool for WWTP Operators
Speaker: Hank Andres, Hydromantis ESS, Inc.
TS035: Counting Greenhouse Gases: Changing Your Operational World
Tuesday, October 2, 2012, 8:30 AM - 12:00 PM
Room 353
10:30am Implementation of Carbon Footprint Model in a Dynamic Process Simulator
Speaker: Rajeev Goel, Hydromantis ESS, Inc.

TS110: Biosolids as Resource
Wednesday, October 3, 2012, 1:30 PM - 5:00 PM
Room 357
3:30pm Microconstituents in Biosolids Treatment: A Canadian Field Study
Speaker: Hugh Monteith, Hydromantis ESS, Inc.

---
August 2012
Hydromantis is pleased to announce that the City of Barrie, through a competitive bid process, has selected Hydromantis' industry leading GPS-X™ simulation platform for the Barrie Wastewater Treatment Facility. The introduction of GPS-X™ is part of The City of Barrie's continuing commitment to optimize plant operations and efficiencies while also providing the most advanced tools for operator training and development.

---

Hydromantis enhances The Ontario Clean Water Agency's (OCWA) training programs with SimuWorks™, Hydromantis' advanced operator training and development platform based on the industry leading GPS-X™ simulation technology.

Click here for more information.

---

Publication

Oliver Schraa, Hydromantis President, is a co-author of an upcoming WEF book entitled,
"Solids Process Design and Management".

To be released at the 2012 WEFTEC bookstore or online here.
---
June 2012
Toxchem Version 4.1 Released
Hydromantis releases Toxchem™ 4.1, the latest version of the industry's most advanced simulator to predict and report on wastewater air emissions and contaminant fate.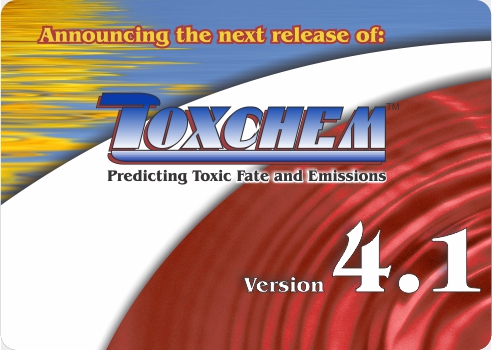 View the press release or the new features flyer.
Email info@hydromantis.com for upgrade support.
---
March 2012
Hydromantis and Mohawk College implement a carbon footprint model to help reduce greenhouse gas emissions at wastewater treatment plants

Click here for the press release.
---