User Group Meeting 2016
Hydromantis invites you to the first ever user group meeting in the United States. It promises to be an exciting 2 day gathering that will feature training workshops on GPS-XTM and a user group conference session.
Venue: Hilton Garden Inn, Bethesda, Maryland
Dates: August 26 & 27
Cost: $750 USD
Events
Meet & engage with broad community of GPS-XTM users including users from industry, academia, consulting and the utility industry
Participate in Beginner or Advanced training on GPS-XTM
Interact with Hydromantis experts
Discuss case studies on practical user experiences
Review latest GPS-XTM updates: Water Reuse, RO, UF, etc.
Hands on experience with SimuWorksTM (3-Dimensional Interface GPS-XTM simulator)
Lodging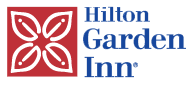 A block of rooms has been reserved for the conference at a rate of $135 per night till August 2nd, 2016.
Agenda
Start
End
Thursday 25-Aug
Friday 26-Aug
(Beginner)
Friday 26-Aug
(Advanced)
Saturday 27-Aug
(User Group Session)
8:00 AM
9:00 AM
Arrival Day
Session 1
Introduction to Modeling & Simulation
Session 1
Conducting a Modeling Study & Model Calibration
What is New (I)
GPS-XTM 6.5 Key Features
9:00 AM
9:15 AM
Break
Break
Break
9:15 AM
10:15 AM
Session 2
Overview of GPS-XTM
Session 2
Aeration systems in GPS-XTM
What is New (II)
Beyond 6.5 (Water reuse, SimuWorks, etc)
10:15 AM
10:30 AM
Break
Break
Break
10:30 AM
11:30 AM
Session 3
Building a Plant Model
Session 3
Whole plant model - Anaerobic digestion, Sludge pretreatment & co-digestion
User Case Studies (I)
Applications of GPS-XTM for Operations (Struvite Precipitation & SCADA Integration)
11:30 AM
12:30 PM
Lunch
Lunch
Lunch
12:30 PM
1:30 PM
Session 4
Dynamic Activated Sludge & Clarifier Models
Session 4
Whole Plant Model - Advanced Process Operations (Biofilm systems, SBR, MBR, MBBR, etc)
User Case Studies (II)
TBD
1:30 PM
1:45 PM
Break
Break
Break
1:45 PM
2:45 PM
Session 5
Data Input & Output
Session 5
Uncertainty, Advanced Controls & Optimization
User Case Studies (III)
TBD
2:45 PM
3:00 PM
Break
Break
Break
3:00 PM
4:30 PM
Session 6
Influent Data & Influent Advisor
Session 6
Applications of Advanced Control - Nitrogen Removal
Wrap up & Discussions
5:00 PM
LATE
Drinks
Drinks
Drinks
Drinks
If you have any questions, contact us at fabiyi@hydromantis.com or info@hydromantis.com