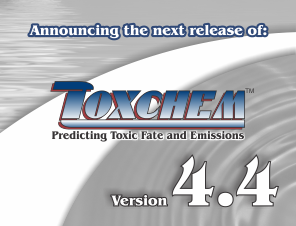 Course Registration
Toxchem On-line Course
May 16th 2019, 10-16 EDT
(with an hour break)
Presented by:
Rajeev Goel, Ph.D., P.Eng.
Web-based Curriculum
Background and Methods for Estimating Air Emissions from WWTP
A Review of Air Emission Modeling Fundamentals
Factors Affecting Air Emissions
Current Methods Available – Water9 and Toxchem Comparison
Overview & Ops of Toxchem Software
Application of Toxchem – Hands-on Exercise
Advanced Topics
Registration cost is $450 per participant (a discount may apply for groups of 5 or more).
Fill out the form below and you will be contacted regarding payment.
If you have any questions, please contact info@hydromantis.com
All fields must be completed.