July 28, 2016
3 Challenges that Keep Wastewater Operators Up at Night
and
1 Way to Help Them Sleep Better
What keeps operators up at night? What operational issues are they most concerned about, and how do they find solutions to operational problems? These questions and their answers are key to enhancing operational efficiency in the water and wastewater industry.
For the past year, Hydromantis has worked with the best operators in the wastewater industry as the developers of the official process simulator platform for the most popular operator challenge in the wastewater industry - the Water Environment Federation (WEF) Operations Challenge.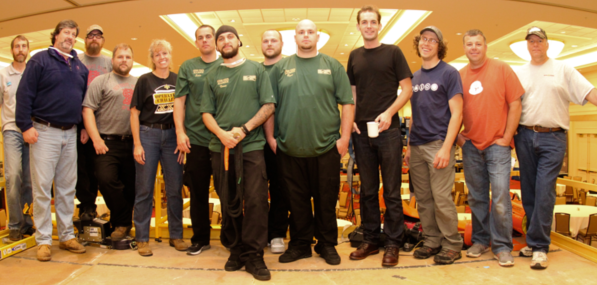 We asked the top wastewater operators in the United States a set of simple, but profound questions on three themes:
What regulator imposed water quality goals their facilities have to meet.
The biggest operational issues they have to deal with.
How they make decisions when faced with operational challenges.
Their answers were revealing. By far the most interesting result and insight we obtained was that operators make decisions mainly by troubleshooting. This flies in the face of industry practice - where consulting engineers spend countless hours preparing operational and process manuals that the operators typically don't use. To meet its pressing challenges, the water industry must adapt its process support tools in ways that make sense to how operators truly learn and act.
1. Operators Must Meet Multiple Water Quality Targets:

Figure 1: Regulated water quality standards at wastewater facilities
Wastewater facilities are faced with a broad range of regulator imposed limits, ranging from reducing organic loading (BOD and COD) to reducing nutrient limits (Nitrogen, Phosphorus) and ensuring that discharged effluents meet basic dissolved oxygen requirements (DO).
2. Storm Water, Temperature and Industrial Dischargers Complicate Operator's Lives

Figure 2: Operational issues that keep operators up at night
Operators are faced with many challenges that come from forces that they have no control over. In addition to worrying that their aeration systems, blowers, pumps, pipelines and decanters are functioning, operators must also deal with climate and weather related issues (rain, temperature, storm water). They must also worry about what is contained in the wastewater that the industrial dischargers in their sewage catchment area are doing. By a mile, storm water and rain events were the biggest worry for the operators, followed by cold temperature concerns.
3. Operators Don't Read Manuals --- They Troubleshoot

Figure 3: How operators make decisions
How do operators deal with operational problems? Do they read the process manuals that consulting engineers provide to them? Do they go to their supervisors and ask for guidance and direction? Do they discuss with their peers? Or do they roll their sleeves up and try to figure things out by troubleshooting? Operators are doers. About 55% of the operators indicated that their first instinct would be to troubleshoot the problem.
Making Troubleshooting Safe for Operators (Helping Operators Sleep Better)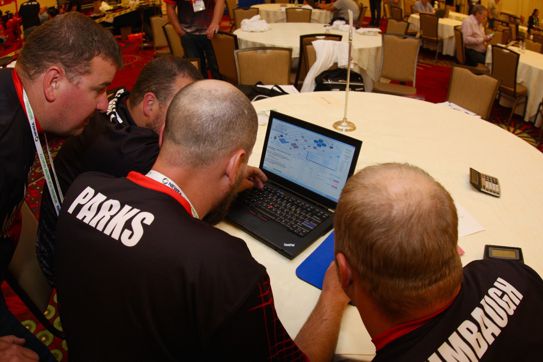 Figure 4: An Operation's Challenge Team Working on the Simulator Platform
It turns out that our industry has not been providing operators with all the tools they need. It has always been recognized that operators learn by apprenticeship. They attach themselves to a more seasoned operator that they occasionally consult for support – and this explains the 18% that indicated they discuss with their peers. But who would have guessed that so many would rather troubleshoot a problem by themselves?
Zero - not one of the respondents indicated they read the process manuals that consulting engineers spend so much time putting together! None. Why then do we spend so many engineering hours developing manuals that aren't used? The issue is not with the manuals. The knowledge they contain is important. The problem is that they are just not put together in a form that is relevant for how operators learn or work.
Troubleshooting process issues in a regulated industry can be immensely challenging. While testing and probing for an optimal solution, the operator has the burden of still ensuring that the facility's water quality goals are met.
So, how can we empower operators to troubleshoot effectively, while ensuring that the facility's water quality goals are not put at risk?
Simple. We do what the aviation and nuclear industries have done for decades - provide operators with realistic 3D process simulator platforms that can allow them to evaluate scenarios in a virtual environment. These simulators account for all of the biological, kinetic, hydraulic and equilibrium chemistry models that underlie wastewater treatment embedded in a powerful mathematical model.
Hydromantis has had the great honor of working with WEF to deliver a high fidelity 3D process simulator for the WEF Operations challenge. Operators have taken to the simulator platform with excitement. Some have even likened it to a video game. We have had some operators ask if we could provide Smartphone APP versions of the simulators.

Dr. Malcolm Fabiyi is President of Hydromantis USA - the leading water & wastewater process modeling & design software firm. He worked as a consultant in McKinsey & Company. Dr Fabiyi was CTO at Environmental Operating Solutions, Inc; and also led the Water & Wastewater Research & Development and Commercialization effort at Praxair, Inc. He holds numerous patents for commercialized water technologies.
He can be reached at info@hydromantis.com